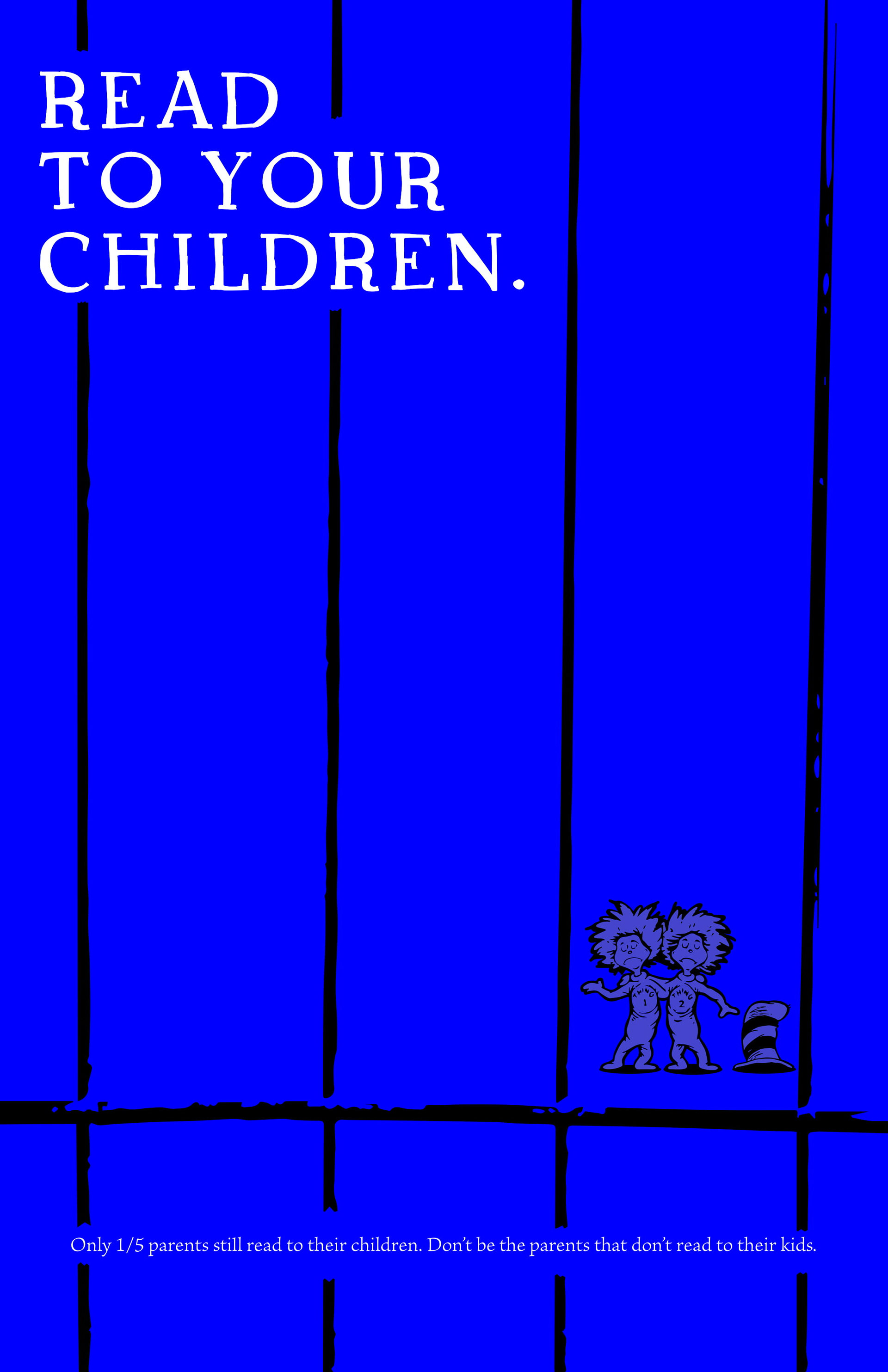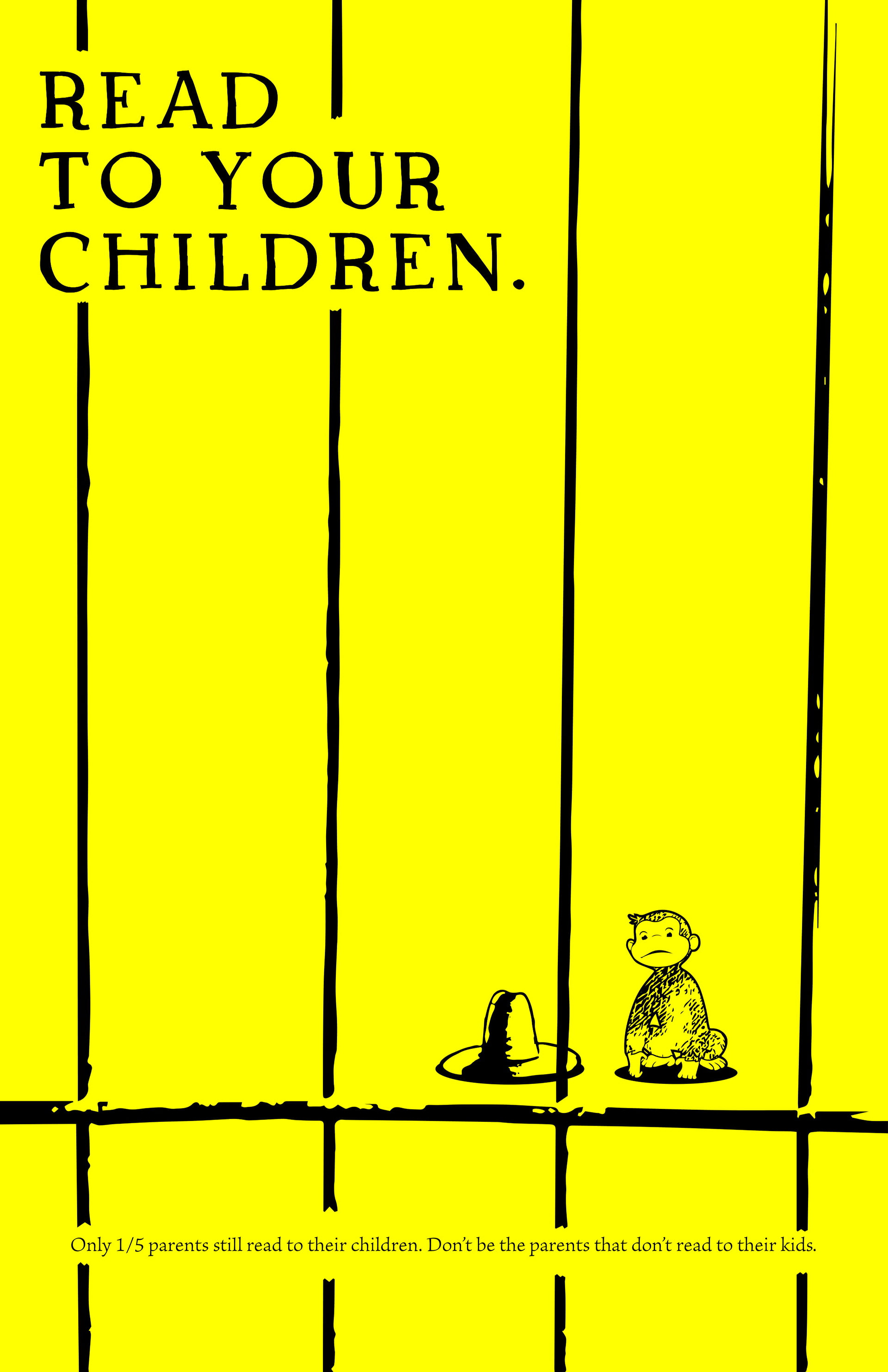 Visual Communication I (2019)
Designed for Print: 11" x 17"
The PSA Poster series was one of my first research and design projects at the University of San Francisco. I designed a poster stressing the importance of reading to your children and how less children aren't being read to by their parents. The target audience are new parents. I decided to picture iconic American children's book characters in a way that evokes sadness and longing from not having their stories read to the new generations.