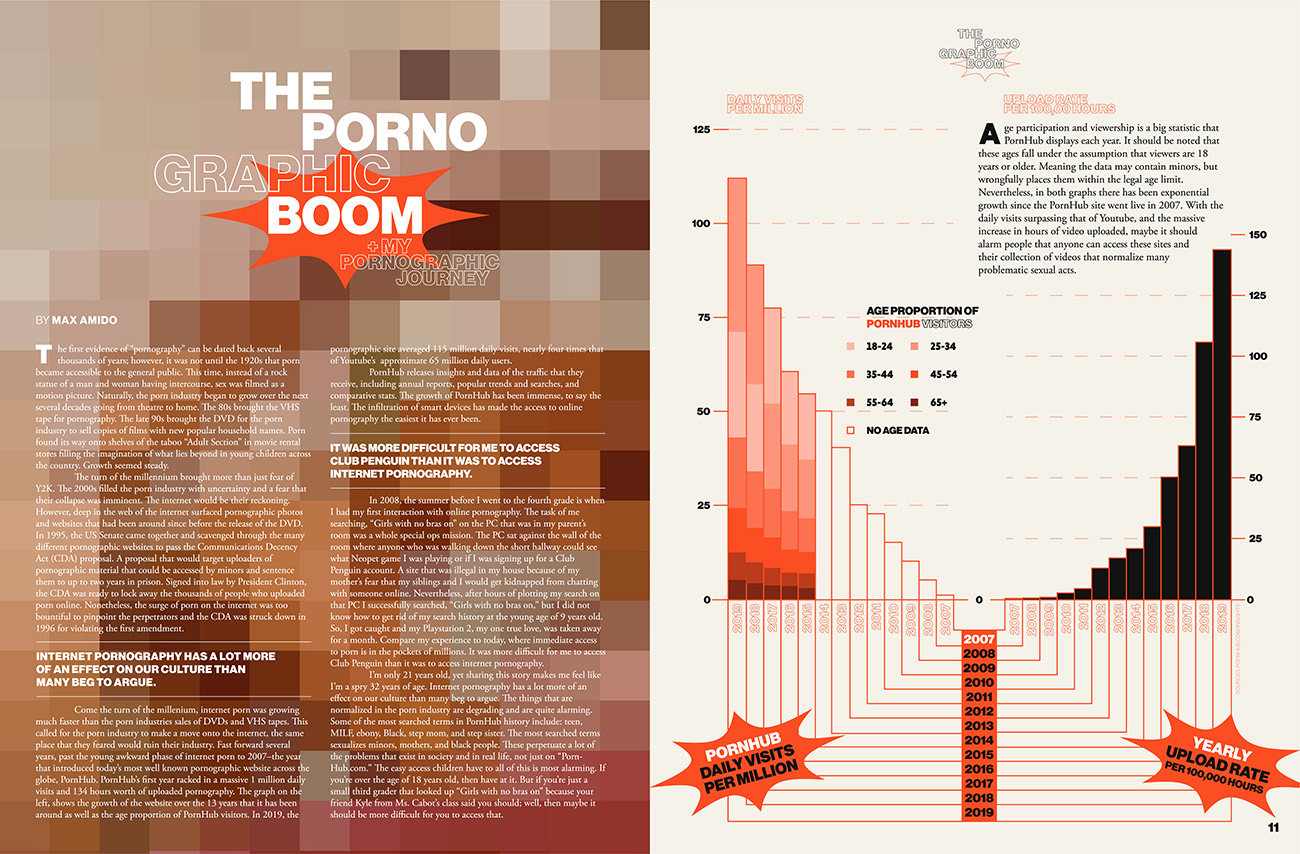 Information Visualization (2020)
Designed for Print: 16.5" x 10.75"
The Narrative Timeline was a data research and visualization project designed for a magazine spread. I researched, wrote, and designed the entire spread to reveal the exponential growth of the porn industry and to comment on the ease of access that any underage children have to these pornographic sites. I experimented with conventional data visualizations and designed a chart that is recognizable, yet fresh and unique in the way it displays the data.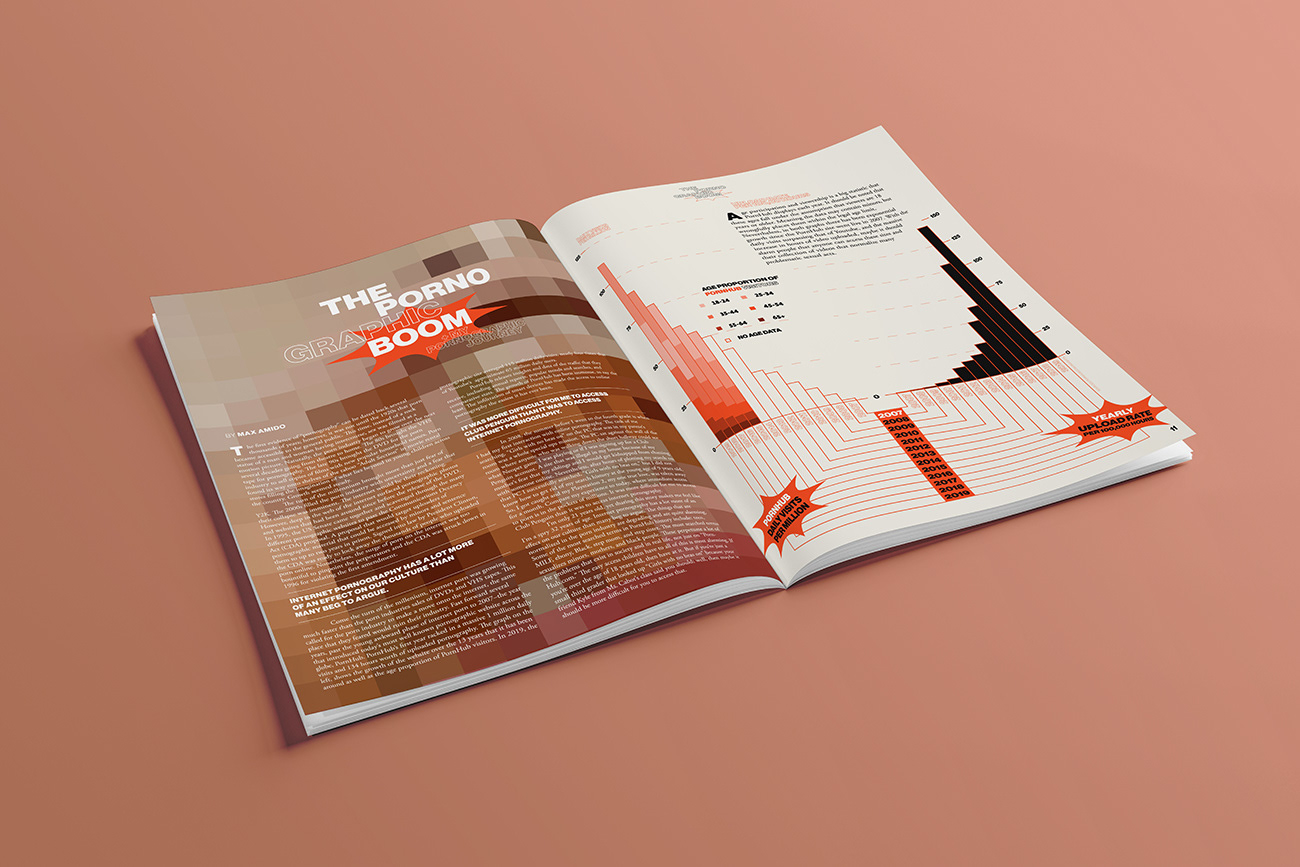 Unable to print because of the COVID-19 Pandemic.