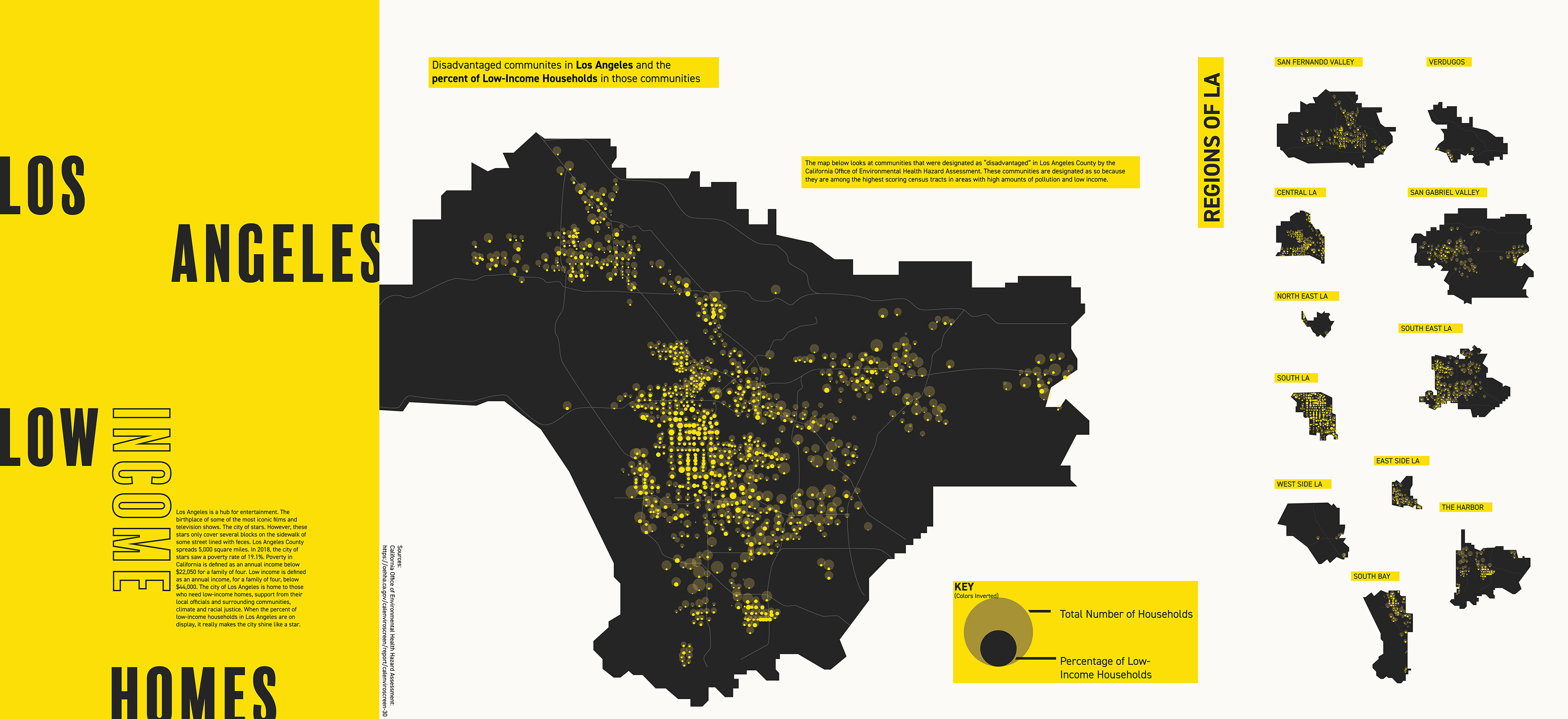 Information Visualization (2020)
Designed for Digital Medium
The final project of the Information Visualization course was a data research and visualization project meant to build upon the visual encoding techniques, data-storytelling, and technical side of working with numbers that we learned throughout the course. My project focused on Los Angeles and its communities that are defined as disadvantaged by the California Office of Environmental Health Hazard Assessment. These communities are determined as so because they are among the communities with some of the highest pollution and lowest income. The data shows that a majority of the disadvantaged communities are in South, South East, Central, and East Side LA. These communities take on the extra burden of pollutants in the air and low annual income. In my first project for this class, 
Data Visualization for Advocacy, 
I went into more depth of the demographics of these communities and looked at the asthma rates of the regions of Los Angeles. Combining these datasets and looking at demographics along with different statistics is something I plan to do in the future and make an interactive design to easily traverse through the tens of thousands of different data points.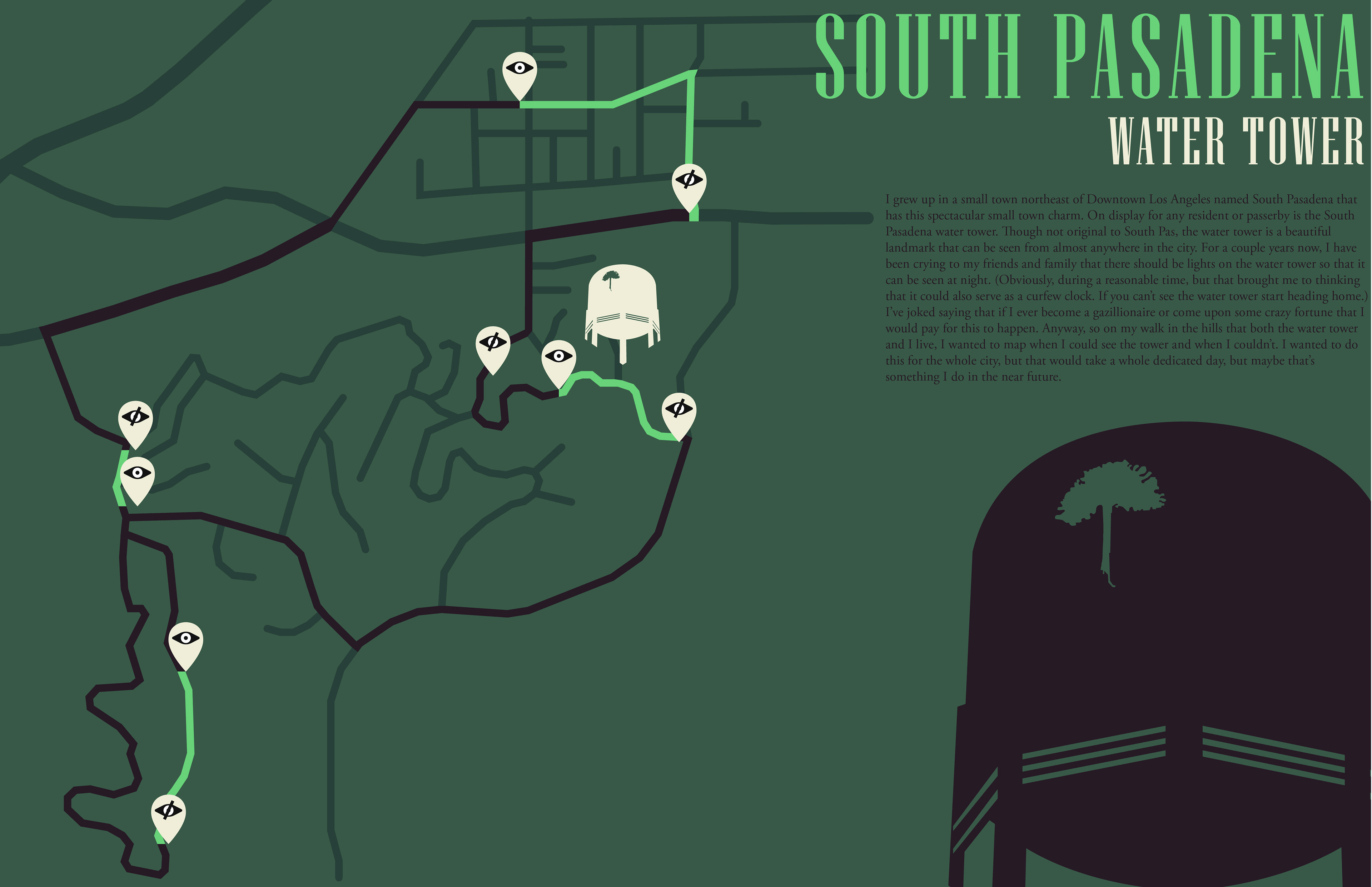 During the process of the project we worked on a mini mapping project on something that we are passionate about to aid in the selection of our final topic. I designed a map of my neighborhood focused on the water tower that serves as a local landmark for the town I grew up in. The South Pasadena water tower perfectly captures the small town charm. I decided to take my usual walk through my neighborhood and map out the exact locations that you can and can't see the water tower. This exercise eventually made me choose a topic that is specific to Los Angeles where I grew up. My focus strayed away from the dreamy idea of someday installing lights on a water tower in a small town to a more serious topic meant to showcase the high number of families that earn a low annual income and which communities are effected most by the burden of low-income.