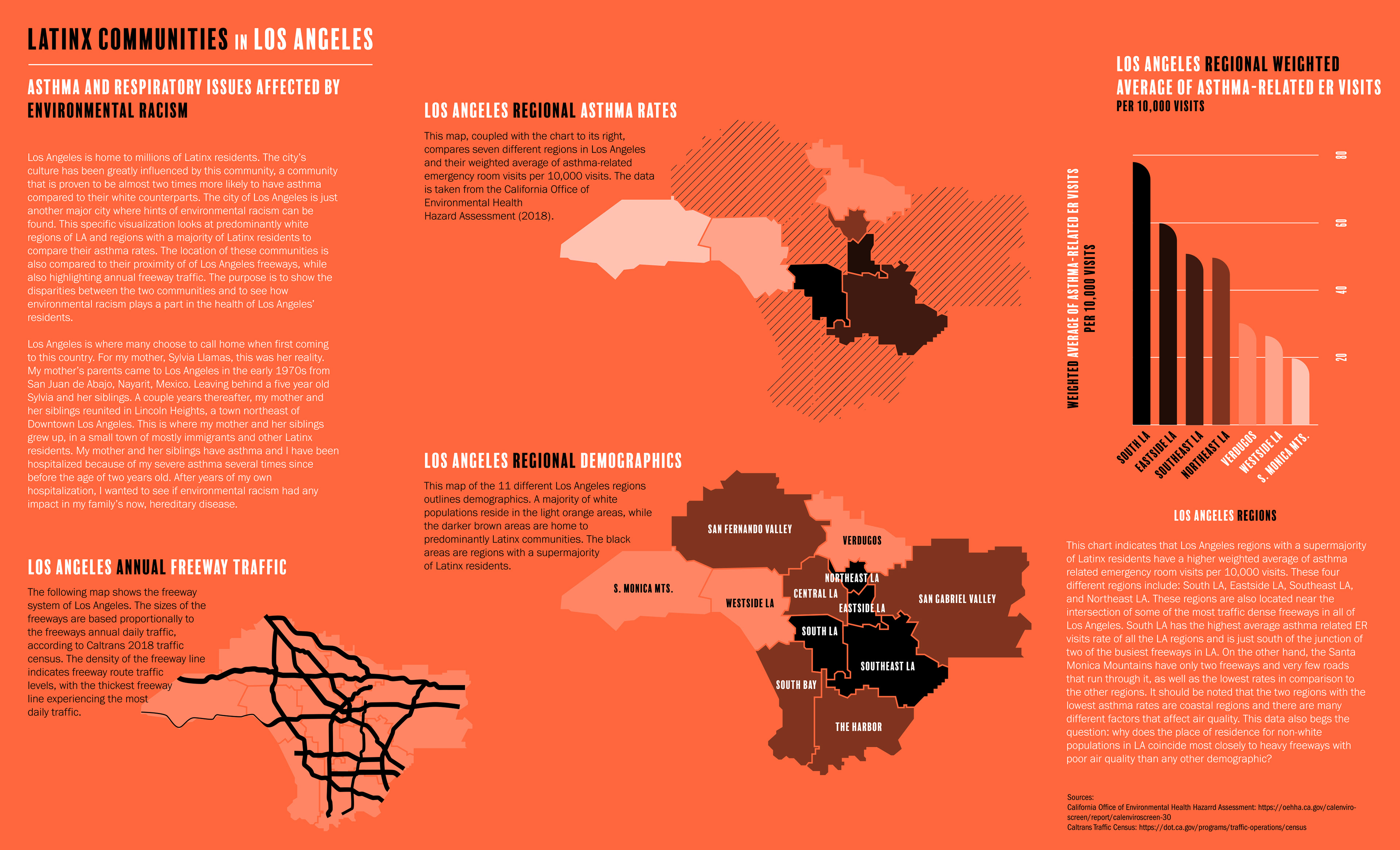 Information Visualization (2020)
Designed for Print: 8.5" x 14"
Data Visualization for Advocacy was a data research and visualization project focused on advocating for environmental justice in Latinx communities. Through research it was proven that asthma rates are higher in Los Angeles areas where predominantly Latinx people call home. These higher rates can be explained by a lot of different factors, but traffic and the freeway system is what was specifically displayed in this visualization.